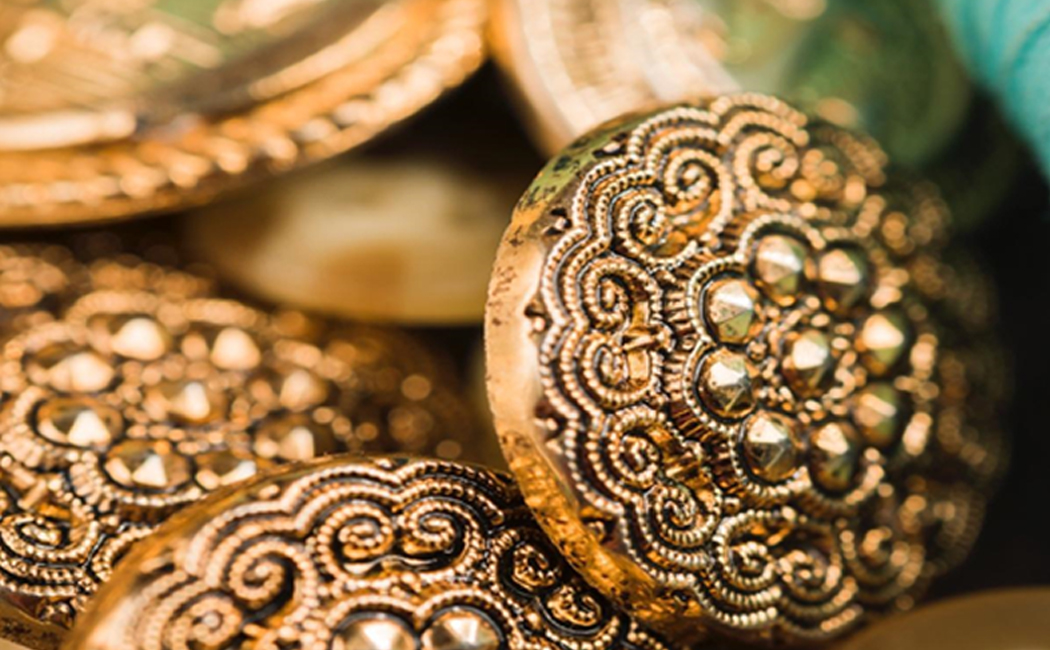 7 Essential Tips for Investing in Gold
Old is Gold but is it beneficial when the gold gets old too? The answer is yes! The price of gold will likely increase over time. The value of Gold in monetary and non-monetary terms will only expand with time. So, investing in gold when the prices are down is a smart decision. Gold investment is long-term as you can reap its benefits in the future. In India gold is associated with good luck and wealth. Whenever there is an auspicious occasion in an Indian household, all the minimal and extravagant jewellery gets a chance to be in the limelight. Gold holds considerable traditional and cultural value in Indian households and is deeply rooted in Indian customs. Gold jewellery is preserved by ancestors in a family so that the upcoming generations can enjoy the wealth preserved by them.
Gold is prominent in Indian celebrations, be it festivals or weddings.
In India, gold is not merely a piece of metal; during celebrations, gods and goddesses are decorated with gold jewellery. Gold has a more profound emotional worth than just being a piece of metal. Owning a piece of gold gives a sense of pride and contentment because of the sentimental value it carries and creates a sense of security.
Gold investment in jewellery
is highly favoured among individuals, as it embodies the sentiment of gifting and cherishing loved ones, whether it's honouring daughters, wives, or dear friends with a precious piece of gold craftsmanship.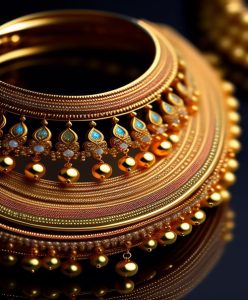 What to do before investing?
Discover the different forms – When you hear the word gold the first thing that comes to your mind might be those lavish gold jewellery, and often forget about the other forms of gold one can invest on. You can buy gold in the form of jewellery, coins and bars. NSEL launched E-Gold which is an electronic means to invest in gold. They can be bought and sold in a share market like normal shares. You can figure out what you want and make a gold investment plan accordingly.
Market conditions – 

Gold prices fluctuate based on market conditions. So, when you invest might play a major role in determining the benefits you reap from it. You can make use of technical analysis to determine the market position and decide when you want to invest or sell.

Reputation – While buying gold trust acts as a key factor in choosing which brand you are ready to invest in. It is recommended to invest in a brand that has a long-standing history, good customer reviews and the required certifications. Compare the prices with other stores and the costs associated with it.
Schemes – 

If you are looking for

gold investment

for the

future

you should analyse the schemes provided and compare them with other players in the market. There are numerous

gold investment monthly

plans you can research. After this, you can choose the scheme that is the most suitable for your requirements and the one you will be benefitted from the most. If you are planning on investing in gold in the future, you should start investing in schemes to

buy gold at the best price

.

Set investment goals – 

decide on the time frame you want to invest for, whether you want a long-term investment or a short investment. Determine how much you are willing and able to spend for this purpose alone. If you are investing in physical gold, you will have to think about how you will store it in order to safeguard it.

Talk to a financial advisor 

– if you feel like you don't have enough knowledge on what to buy, talk to an expert who specializes in this field and can give an informed opinion on what to do and what not to do. They can offer tailored advice based on your financial condition and investing goals. They will give you the best

gold.
Beware of scams – 

Scams involving gold investments do exist, so be cautious of deals that sound too good to be true. Before engaging in any transactions, work with recognised dealers or organisations and check out their qualifications. Go through the customer testimonials and look for any disciplinary actions or complaints. Also, check for the risk involved as this is a considerably big investment.

investment advice

.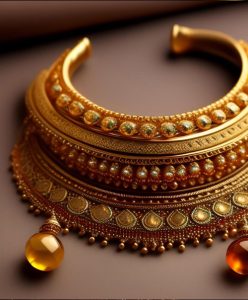 Conclusion
Indians have a strong preference for gold investments that extend well beyond just financial factors. It is an expression of culture, tradition, and a firmly held belief about the true worth of this priceless metal. From a cultural perspective, gold is not just an investment; it is also a special item with emotional, religious, and historical importance. If you are looking for a trusted brand to get your hands on some well-crafted jewellery, Sri Ganesh Diamonds & Jewellery  is just the pick for you.